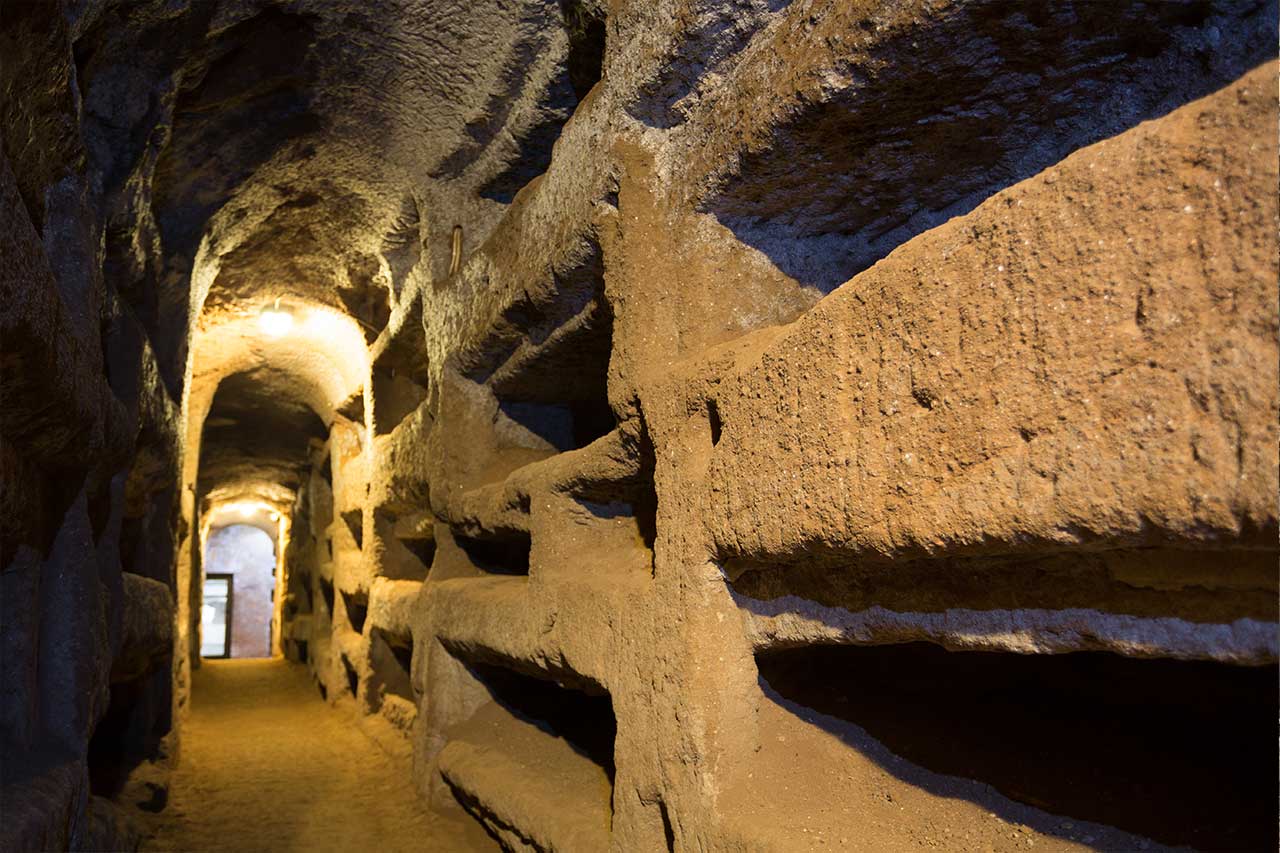 Tour Description
On a private walking tour of the underground Rome, your own guide will take you to the Catacombs: dark tunnels filled with thousands of tombs, often decorated with early Christian art frescoes. Because of the lack of space and money, the Romans built underground cemeteries where also Christians buried their martyrs in simple graves.
A great example of the stratification of Rome, it's the church of St. Clemente. Accompanied by your guide, you will go down to the deepest of the 3 levels, where you will walk through an alley of the ancient city and through the ruins of a Roman domus (house) with a temple dedicated to the Persian god Mithra. On the second level you will visit the ruins of the first basilica destroyed in 1084 by the Normans, where the surviving XI century frescoes, with their innocent simplicity tell the stories of St. Clement, the fourth pope. On the fourth floor, the guide will show you the new church of the XII century, a jewel for its artistic treasures which includes Byzantine mosaics, a baroque ceiling and frescoes by Masaccio in the chapel of St. Catherine. Another impressive place it's the "Case al Celio". Under the church of St. John and Paul, there is a place that will bring you back in time. You will explore the ruins of 2 ancient Roman condominiums turned into a magnificent private villa. The frescoes are still brilliant and tell us about the splendour of the Roman houses.
Even the underground is beautiful and art filled here! Wouldn't' you love to see this first-hand? Contact us and let us plan the trip for you!
Points of Interests:
Church of St. Clemente

Chapel of St. Catherine

Case al Celio