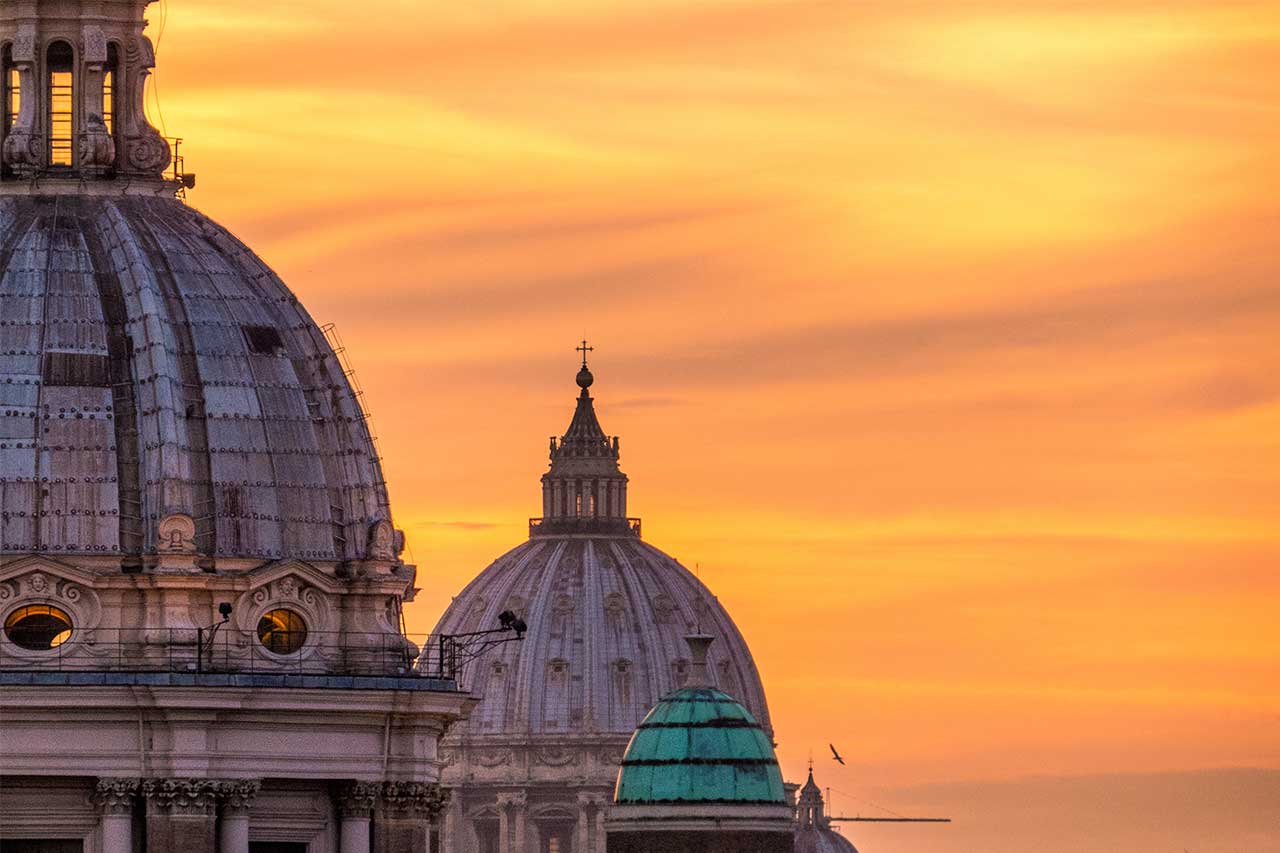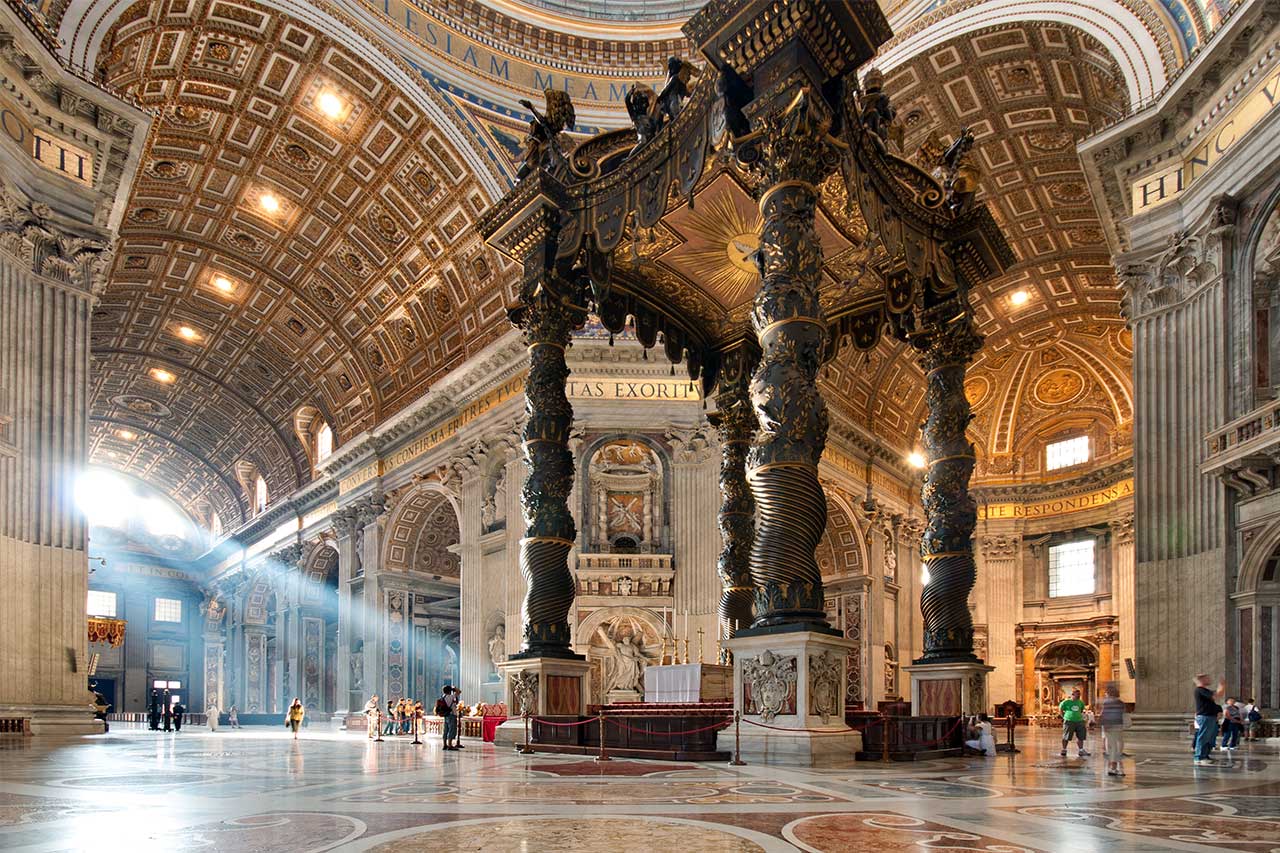 Tour Description
On a private walking tour of the Christian Rome, you'll have the chance to visit some of the most important churches of Christianity. First of all, the MATER ECCLESIAE ("Mother of churches"): St. John the Lateran. This church is the cathedral of Rome, and… do you know who is its bishop? Why, the Pope himself! It is the first basilica ever built and even today it is one of the most visited ones. A legend tells that in the canopy on top of the main altar, in the 2 statues of Silver of St. Peter and St. Paul, there are the skulls of the two saints. In the left transept there is a piece of the Last Supper's table.
Many popes are buried in this basilica and, during the Jubilee, the Holy Door is open to the Pilgrims. Right by the Basilica there is one of the most visited place by the Christians: the Holy Steps. St. Helen moved the steps of the palace of Pontius Pilate (which Jesus walked over) from Jerusalem to Rome. Now every day, thousands of pilgrims go up the steps on their knees.
From there we'll head to the church of Sta. Croce in Gerusalemme, where your guide will show you some of the most important Christian relics in the world: a piece of the Cross of Jesus, a nail, 2 thorns of the Jesus' Crown and the Tile.
Our last stop is the basilica of St. Mary Major, with the relic of Jesus' Manger. The chapel Sistina and Paolina house the tombs of some of the most important popes of the XVI and XVII centuries, and it also styles original mosaics from the V century.
If you're already packing after reading our description, contact us! We want to help you organize this unforgettable experience.
Points of Interests:
St. John the Lateran

The Holy Steps

Sta. Croce in Gerusalemme

St. Mary Major