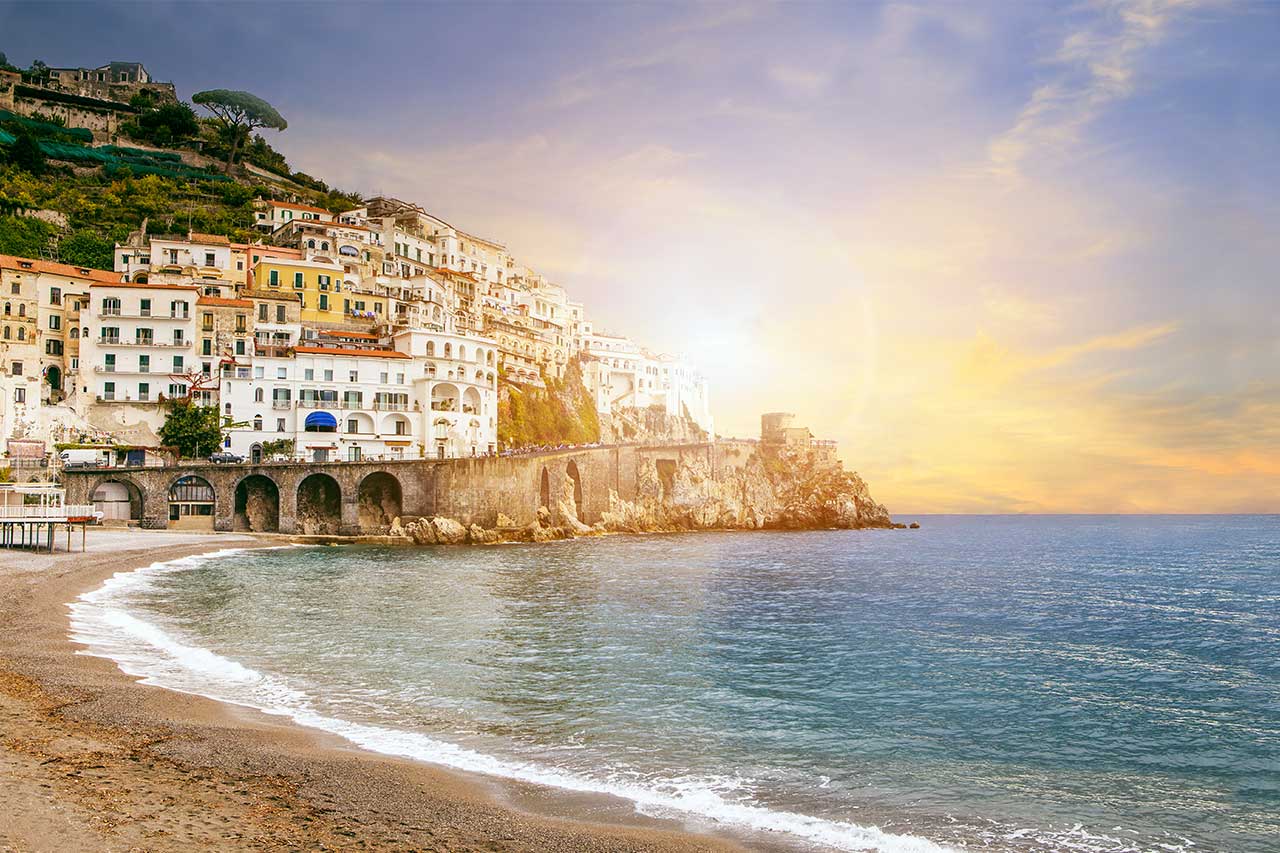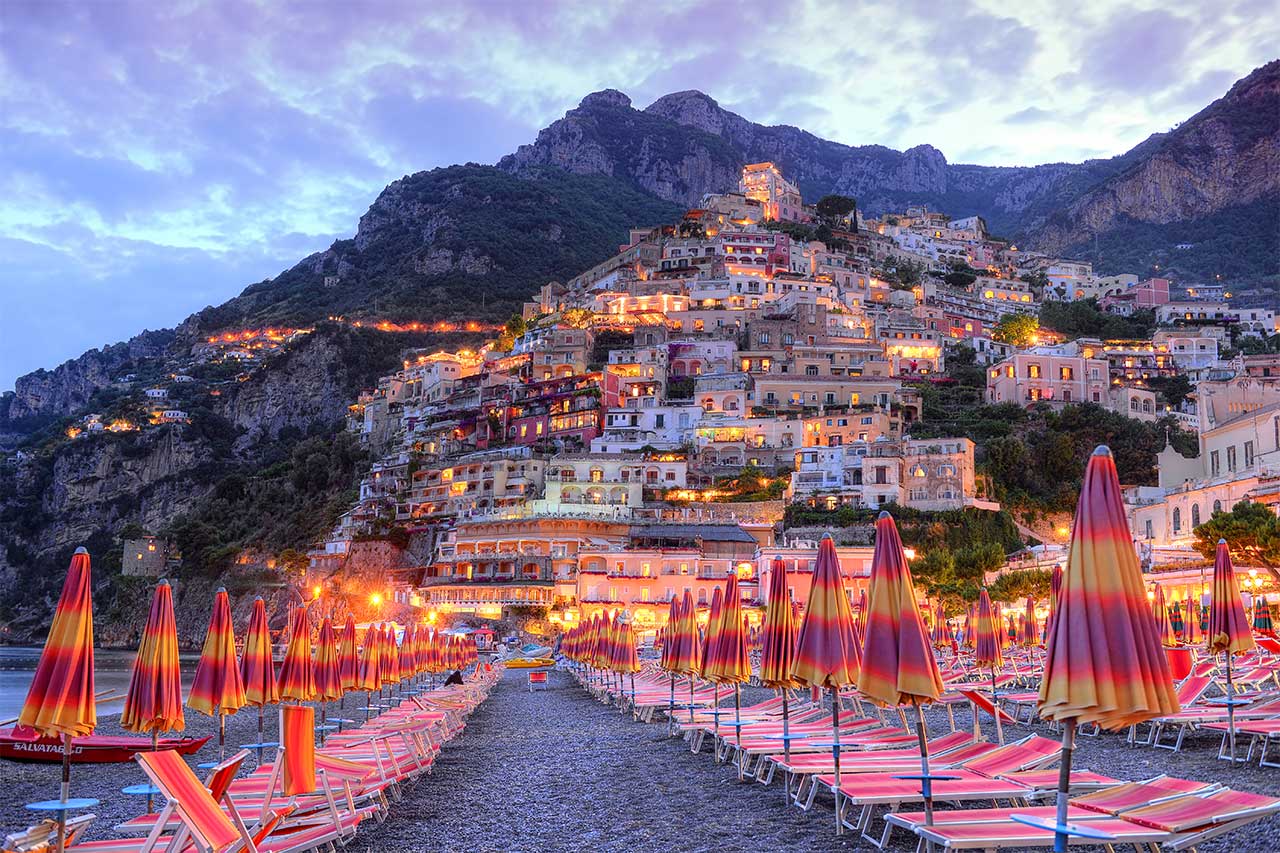 Tour Description
The scent of the orange and lemon trees, high cliffs going deep in the blue crystal ocean, pastel coloured villages with ceramic tiles…
A tour of the Amalfi coast is the perfect summer holiday, thanks to the good weather and the wonderful sea of Southern Italy. We must start from Amalfi, the city the whole coast has been named after. Amalfi is a small and characteristic village in front of the Mediterranean Sea. Its beauties aren't only natural but architectural as well, because of the presence of the magnificent cathedral of St. Andrew, rebuilt many times.
if you will do the Amalfi coast tour in June you can attend the traditional regatta of the ancient Maritime Republics, where the Amalfi's paddlers defy the ones from Genoa, Pisa and Venice.
In the Amalfi coast every village has its own traditions and its own character.
Conca dei Marmi is the sfogliatella's hometown (a delicious puff pastry filled with ricotta and candied fruit) and is location to one of most beautiful caves in all of the Mediterranean sea, the "Emerald Cave". Positano is a pearl, with its suggestive historical centre and the pastel color houses built on the cliff.
Sorrento is famous for the Limoncello liquor, made with the local lemons. You cannot miss a visit to the city of music, Ravello, or the Atrani's churches and the workshop pottery in Vietri. At only 40 minutes by ferry boat you can reach the magnificent Island of Capri with its high rocks "the Faraglioni" and the most famous cave: the "Blue grotto".
As you see, it isn't possible to list all the wonders that you can visit on a tour of the Amalfi coast. So please, contact us! And we can start planning your trip to one of the most beautiful spots in the world.
Points of Interests:
Amalfi Village

Conca dei Marmi

Positano

Sorrento

Ravello

Atrani's Churches

Island of Capri (optional)
More Info
Lunch and Entry fee are not included
Is also possible to visit Amalfi Coast from Rome and come back in the day. Please contact us for any kind of requests.