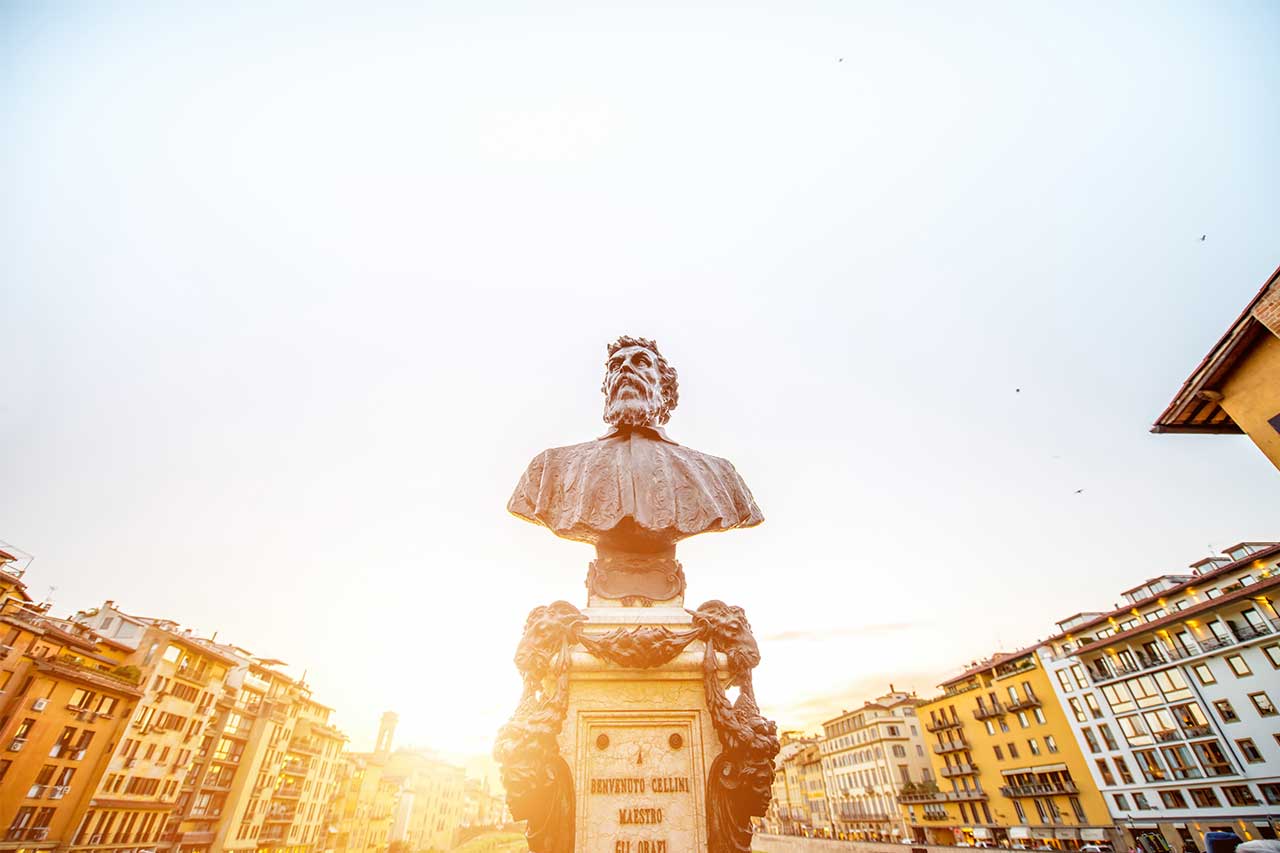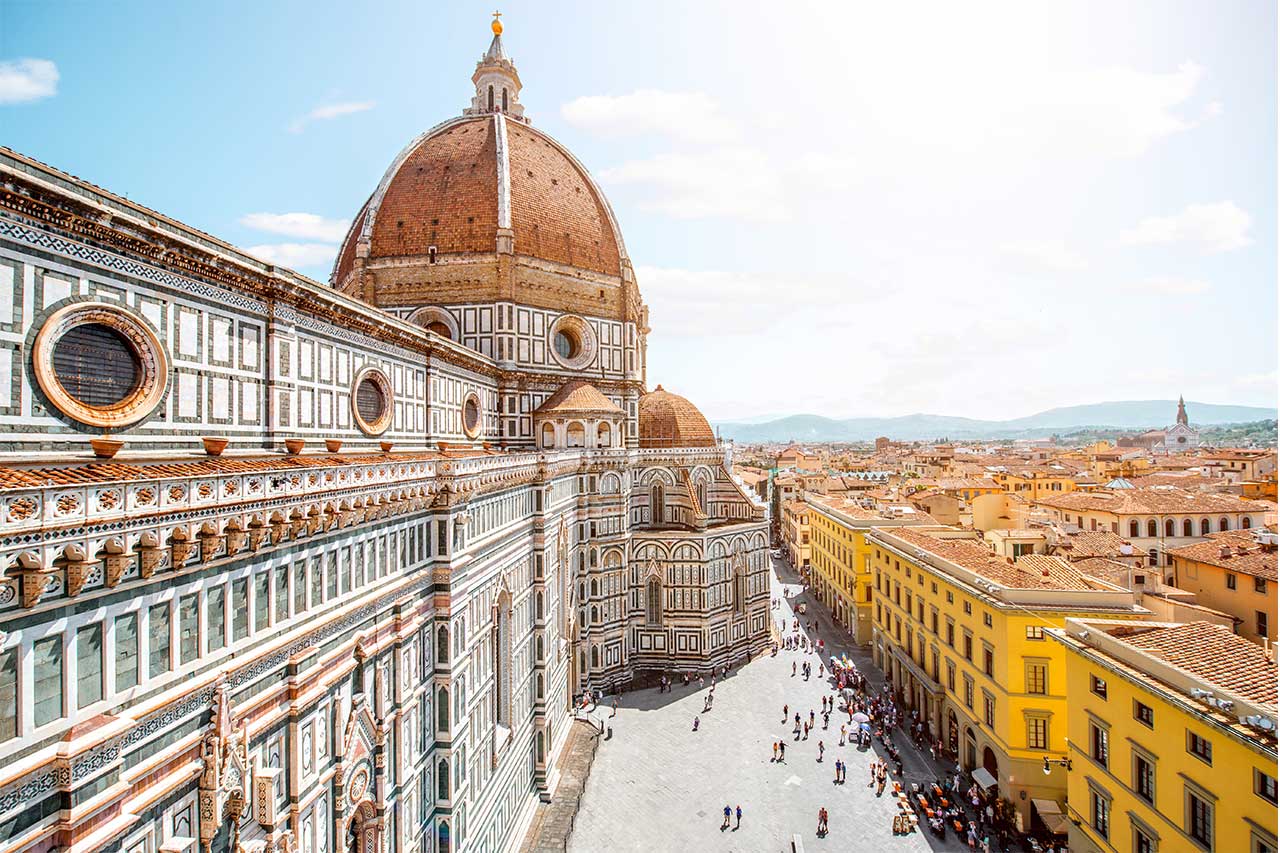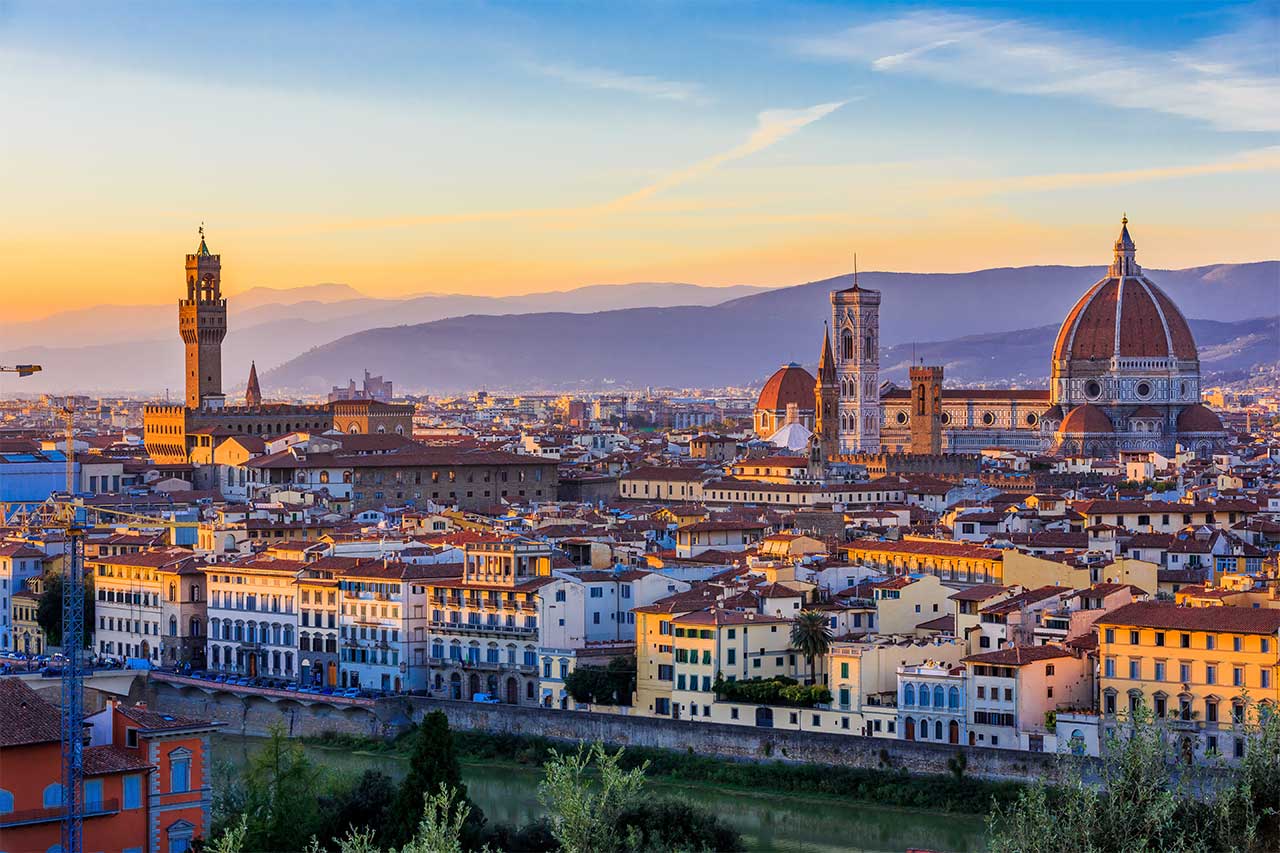 Tour Description
If you love art and culture, then you can't miss a private tour of Florence. The Renaissance's cradle and, for several centuries, the artistic, economic and cultural fulcrum of the whole world: in the XV century Florence was richer than all of England. Many important geniuses lived in this city. Leonardo Da Vinci, Dante Alighieri, Michelangelo, Raffaello, Donatello, Botticelli and Galileo Galilei just to name a few.
These important men influenced the city's art. Our tour of Florence will let you admire artistic works such as the David by Michelangelo, Botticelli's Venus and the Medusa by Caravaggio; or to be astonished in front of the majesty of the Duomo, of the Battistero di San Giovanni or Palazzo Vecchio.
All this magnificence attracts millions of tourists from all over the world. The Uffizzi Gallery alone counts more than a million and a half visitors a year, and for those who don't know the city and how to move around it, a visit in Florence could be a problem. It's for this reason that we propose a private tour of Florence, where you decide when and what to see. All with flexibility and efficiency.
So don't hesitate to contact us! We will organize your private tour in Florence together.
Points of Interests:
David of Michelangelo

Venere di Botticelli

Medusa of Caravaggio

The majesty of the Duomo

Battistero di San Giovanni

Palazzo Vecchio

Uffizi Gallery
More Info
Lunch and Entry fee are not included
It's also possible visiting Florence from Rome and back in one day. Please contact us for any kind of requests